6 min read
Return to Office Planning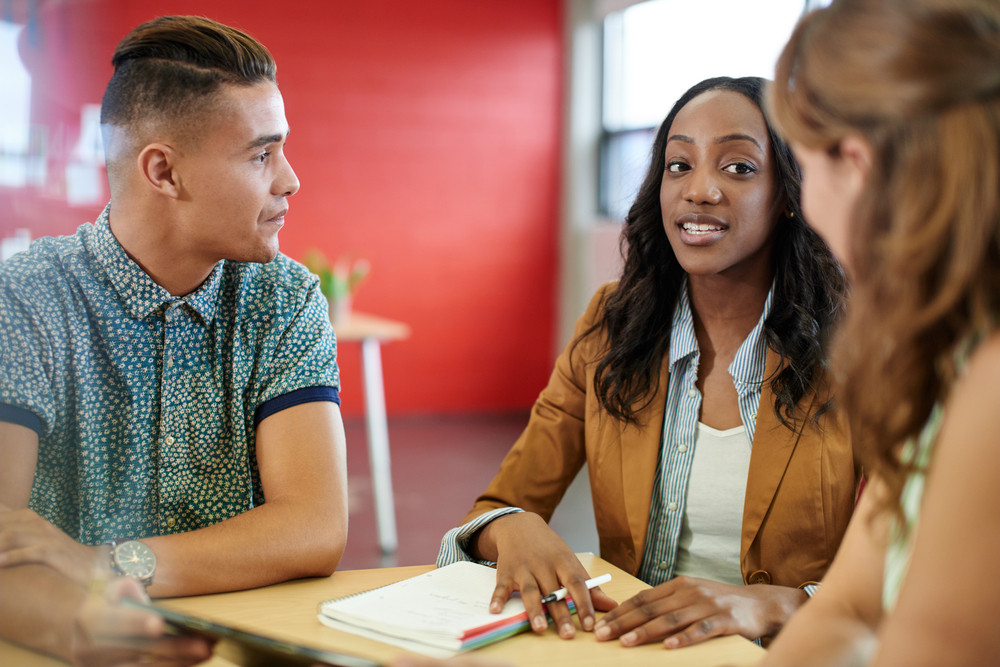 Consider these security details while preparing to welcome staff back to in-person operations.
Even before the term "coronavirus" took on the meaning it has today, security took top priority for many organizations. From financial and educational institutions to pharmaceutical companies and hospitals, keeping an accurate view of the personnel on premises, the use of important assets and data, and the information exchanged has been top-of-mind for administrators and security managers for decades.
While tight security around assets, personnel and data is still as necessary as ever, COVID-19 has also added another layer to security needs in offices and manufacturing centers worldwide. The virus may have put normal operations on hold for a while, but with vaccinations on the rise, many institutions are ready to examine the possibility of returning to the office in person.
The time away coupled with the new guidelines in place to contain the spread of COVID call for thorough planning when it comes to security. In order to properly protect data and personnel while also acknowledging new measures around the virus, there are a few key considerations to integrate into any return to office plan.
Access control
The first aspect to think through in planning a return to the office is access control. After months of largely remote work, simple operations like scanning into the building will likely need to be dusted off and polished. They also may need some tweaks and more attention to detail in response to COVID-specific safety measures.
In addition to granting access to personnel based on title or schedule, companies should consider implementing health metrics into their access control procedure. Vaccine status, health checks, and temperature scanners have already found a place in the entry procedures for organizations like schools.
There's also a growing need for more pinpointed access control in terms of schedule and precise location. These specifics will allow companies to contact trace as accurately as possible and to ensure compliance with CDC recommendations on occupancy in any given space.
Hybrid specifications
Getting clear about who needs access to the office and when is another important step to creating a return-to-office plan. It's likely that this will require a great deal of collaboration between departments as well as strong oversight.
Start by nailing down the basics. Will some departments remain remote? Will some employees alternate in-person weeks? Will some need access to the building only to attend specific meetings?
In order to properly contact trace and keep the risk of spread low, many organizations are choosing to temporarily revoke physical access to the building for employees during times when they do not need to be on site.
Determining the details of hybrid work also gives organizations space to be flexible. For example, you might have a plan A that requires the maximum amount of employees to come into the building on any given day, a plan B that would accommodate for a tightening of CDC recommendations, and a plan C that truly strips in-person attendance down to the essential personnel.
Outlining these "what-ifs" ahead of time and aligning your access control systems with your hybrid work schedules and plans can help mitigate confusion while also promoting the health and safety of your staff overall.
Occupancy metrics
For compliance as well as safety purposes, it's become increasingly important to track occupancy on premises. CDC guidance is ever-changing when it comes to how many people can occupy a building or space, and occupancy caps are based on square footage as well as ventilation and room set-up features such as barriers. With new variants picking up speed every day, recommendations around physical distancing and spacing within an office or manufacturing center change constantly.
Implementing a streamlined system for tracking and planning occupancy at any given time is crucial before welcoming staff back to the office. Creating tiered plans based on predicted regulations up-front can save precious time down the line while keeping everyone safe, without having to pivot business operations too drastically on a dime.
Visitor management
Many office buildings used to welcome guests fairly regularly. Clients and partners flown in for big meetings or pitches and friends or family members might have enjoyed tours of the building. In many settings, the number of visitors per day or people in the building at any given time might not have mattered much, as long as they stayed within common areas and as long as strong access and information control procedures were in place to protect important assets and sensitive data.
Now, between contact tracing and occupancy regulations, practices around visitor management have become much more intentional. A hand-written name tag simply won't cut it anymore. If someone within the building were to test positive for the coronavirus, everyone who came close to them for a long period of time — employees and visitors alike — would need to be notified so that they can take measures to protect others.
Creating a framework around appropriate reasons to welcome visitors is key, as is effectively communicating that framework to staff. From there, organizations can implement the contact tracing and occupancy considerations in order to accommodate visits as necessary, without putting anyone at risk needlessly.
Contact tracing procedures
Before welcoming staff back to the office or center, it's crucial to determine and communicate procedures for tracing any COVID exposure that might occur. In an effort to prevent the spread of COVID-19 and accurately track possible exposure, organizations are implementing contact tracing procedures supported by pinpointed access control and video.
In the past, it may have only made sense to have staff scan into the building as a whole and then allow specified access based on sensitive materials, inventory or data. Now, tracking the physical whereabouts of staff within the building — and limiting it as necessary — is proving to be a key step in keeping staff safe and healthy, and keeping operations as normal as possible as our lives continue to shift around new variants and changing patterns.
While proper contact tracing does require more work for administrators, it can make a world of difference for maintaining normalcy in staffing and protecting daily business operations. For example, if a member of staff were to show symptoms or test positive for COVID-19, without proper contact tracing it might be necessary to send the entire office remote to quarantine for a set period of time or until they each receive a negative COVID test. However, with more specific access control and monitoring procedures, only a small portion of staff — whomever shared physical space with that employee for an extended period of time — would need to change their routine in order to prevent further spread.
Cloud access control offers a smooth way to integrate these additional checkpoints and tracing measures, without the need for dedicated servers and PCs. Current systems could integrate with new access points to create a comprehensive view of physical movement throughout the building and allow for pinpointed contact tracing when necessary.
For organizations that do not wish to add more points of access control, video surveillance can aid any investigations of prior contact in order to ensure that the correct people isolate if an incident of COVID does occur in the workplace. For example, if a recommendation states that those who have spent fifteen minutes or more within six feet of an infected individual should quarantine, it's very likely that video footage would be required to determine exactly who meets those criteria. Utilizing hosted video as a supplement for human memory will allow for greater accuracy, therefore leading to a safer and healthier workplace.
In addition to leaning on access control and video to keep an accurate view of staff whereabouts and contacts within the building, the other key component to smoothly contact tracing is communicating the specifics to staff. Keeping considerations like six feet of distance and short conversations top of mind will help speed up and simplify this process down the line.
Technology updates
The last essential component to consider before welcoming staff back on site is ensuring that all security technology is appropriately up-to-date. Especially for organizations that have stayed fully remote throughout the later three quarters of 2020, it's likely that physical security software (and possibly some hardware) requires updates. Fortunately, hosted security solutions allow for quick updates with no downtime, so systems can get up and running smoothly and seamlessly.
The last year has taught us nothing if not how to expect the unexpected! Leaning on systems like access control and hosted video can help streamline and offer accuracy in your health and safety procedures. Creating tiered plans that can be smoothly implemented with the lowest impact on business operations may take a bit of up-front time, but once these systems and considerations are in place, your business will be ready to take on whatever the world throws your way.
To speak with our team about the security systems that will best meet the needs of your business, contact us today.