8 min read
Top 5 Benefits of Hosted Access Control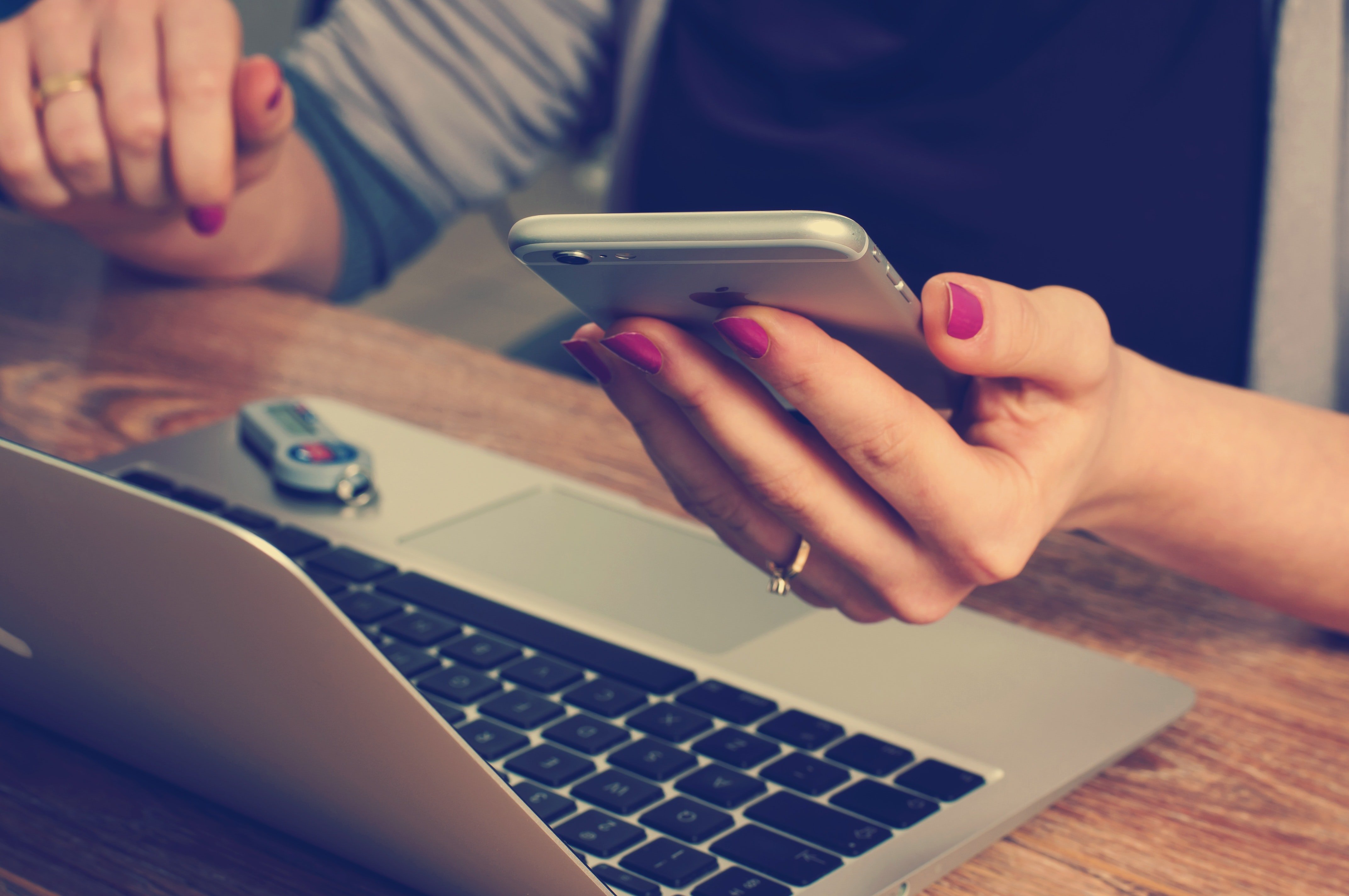 Adapt to changing business needs, keep spaces and personnel safe, and save resources when you implement a hosted access control system.
Access control allows users to manage employee and visitor access to determine who can come and go from specific buildings and areas. The precision and consistency of an access control system impacts the security, compliance, and safety of the business at hand. Over the years, there have been various shifts in access control technology, and countless new capabilities made available. One option quickly gaining popularity is hosted access control.With hosted access control, capabilities for allowing or denying entry to your buildings and spaces lie within the cloud instead of depending on an on-site (also referred to as on-premises) server. There are numerous benefits to hosted access control, but these five stand out as the most essential and impactful.
Secure
No matter what other benefits any security system can offer, not much matters if it's not performing its core function of providing a safe and secure environment by protecting buildings, personnel, and assets.
For example, at a doctor's office or hospital, there are often lifesaving and valuable assets kept on-site, and equipment that cannot be tampered with for the safety of patients and the public. Not to mention, compliance and ethics demand keeping personal information and patient data secure. Keeping these specific spaces under high security is essential, and having control and records regarding who accesses them is critical.
While there were valid privacy concerns about cloud technology early on in its use, it is now generally more secure than an onsite server.
Backup Systems
One reason for that heightened security is that there are multiple backups with hosted access control. If one system does encounter an error, there are various, intricate backup systems at work and ready to fill any gaps. The system continues to work and remains secure thanks to server redundancy.
This way, it's much less likely that there would ever be a moment when you lose the ability to control access to your buildings, personnel, and assets. When you opt for hosted security, capabilities and controls exist on multiple servers so that even if one server goes down, you're safe and the system continues to work. The added resilience of this method means less stress for your team, and more reliable security for your business.
Proactive Operation
A hosted access control system allows you to manage cardholder access easily and remotely. Grant or deny access with the click of a button from your laptop, tablet or smartphone. Integrated video provides even greater situational awareness, allowing you to perform more thorough investigations in real-time.
Plus, hosted access control doesn't require an on-site server, which can be tricky and time-consuming to update and require risky downtime. Seamless updates mean no downtime and less room for error. You will always be operating in the most current software version, with the latest security patches and updates.
With capability to access the system anytime, anywhere, administrators can swiftly address any potential security breaches. For example, if an employee forgets to lock a door before leaving for the night, an administrator can do so remotely. Additionally, if a lockdown situation occurs, all doors can be quickly locked and secured remotely. With access to your system around the clock, you can greatly enhance security capabilities.
Simple
Another beneficial element of hosted access control is its simplicity. User-friendly platforms make systems seamless for administrators, again mitigating room for error.
Accessibility
The convenience of hosted access control can't be overstated. With the ability to lock doors from anywhere, monitor the system remotely, and access integrated features on the go, security always lies at your fingertips. Any device, from a smartphone to a laptop or tablet, will allow you to access the system anytime. Plus, outsourcing the daily hassles of creating backups, VPNs and port forwarding means greater capacity stays with your business.
Integration
Many businesses already use cloud services in other aspects of their operation, like data storage, making integration of hosted access control particularly smooth. Hosted access control systems connect directly to your IP network. Since there's no software to be installed and much less equipment to store on-site, setup is quick and painless.
Customizable
Implementing cloud access control gives you the added bonus of deciding what other functionality you'd like to incorporate within your service.
Tracking
It's common to add extra tracking in addition to monitoring and granting physical access. With tracking capabilities, administrators can work with HR departments to manage personnel and log employees' time on the premises. Access control can even come in handy for tracking specific time on any given project. Systems can store data such as who attended a certain meeting or audit conference room use.
They can also track capacity percentages. Depending on ongoing regulations and best practices from the pandemic, managing occupancy is likely to maintain a critical role in office operations.
As the world reopens with COVID-19 still front of mind for medical facilities especially, contact tracing remains a high priority for doctor's offices around the world. Having the advanced capability of accurate contact tracing and a backlog of information to reference helps put both patients and staff at ease, and can help control the spread and end the pandemic for good.
Video
Many companies also incorporate hosted video services with their access control management, since video surveillance can help businesses quickly and accurately respond to incidents. Breaches in security are much more easily understood when high-quality video can be used to pinpoint key areas of concern. When you match video with access control, the efficiency of your security system increases, allowing users to take back the power to control risk and make informed decisions for an appropriate response.
Flexible
Business needs change. Companies grow, move, and shift constantly. Hosted access control means your security follows you, no matter where you go. Adding a new location? On-site access control would require substantial storage space, new equipment for each location, and IT and security staff to oversee the systems. Even a simple move requires careful planning around space requirements and equipment maintenance. The seamless setup of hosted access control lessens downtime and costs to allow your business to grow organically, without the extra headache.
Personnel
This solution also offers flexibility for the role of security manager or administrator. Having control from anywhere means more bandwidth to manage security in a wide range of ways, instead of physically sitting in or constantly staffing an on-site control room. Allow or deny access anytime, from anywhere, and the role opens up to more possibilities and more proactivity. For example, companies with multiple offices can depend on instantly-managed access control, even without extra staffing or duplicate roles.
Service Options
In addition to freeing up time and schedule flexibility for security personnel, hosted access control offers flexibility in service options. The world is changing rapidly, and businesses like medical offices and financial institutions pivot frequently in order to best serve patients and customers. Keeping safety top of mind has taken on a whole new meaning in the last year, and physical spaces have too.
That's why the ability to seamlessly select a different service option is so critical. With much of the U.S. population relocating right now and demographics shifting throughout large cities, businesses keep up by adding offices in new areas, moving to new locations, and shifting in sizing. On-site security demands its own physical space for equipment, extra budget per building for staffing, and changing specifications based on service selection. With hosted security, when your needs change, your service selections can smoothly follow suit.
Most supportive of your time and security is the option of fully managed cloud access control. With this full-service option, your system is managed on your behalf and tasks like database management fall off of your shoulders. Making changes to privileges, creating reports, and managing users is all taken care of without eating up all of your time. Even with this highly hands-off option, you maintain remote access and as much control as you'd like, yet you free up your time by outsourcing the continuous management of the system.
Affordable
Regardless of the size of the business, the number of employees on staff, or separate offices or branches you occupy, hosted access control may very well come out costing the company less than an on-site access control system of similar quality and accuracy. This is largely because of staffing resources and equipment.
Staffing
Even in more hands-on service selections, the need for security doesn't disappear when the workday ends, yet staffing security systems can get tricky and pricey. With a cloud-based, or hosted solution, there are multiple options available which makes it easy to select one that fits your specific needs. For example, you may elect to manage your own system completely, or you may choose a hybrid approach which allows your service provider to remote in to perform basic troubleshooting when necessary.
A third option would be a fully-managed access control and video surveillance system, where the service provider would manage all cardholder access and programming, and provide reports or audit information on request. Any way you look at it, hosted access control frees up personnel time and eliminates the need for on-site monitoring staff at every location.
Equipment
Hosted access control can cover many locations, without the need for a physical dedicated server, which saves both storage space and equipment costs, including general maintenance like applying updates and security patches. This becomes significant for sites with multiple locations, especially if they do not have a shared network. Hosted access solutions are designed for easy scalability, whether across an enterprise, campus, or franchise. All systems can be managed within the same software, and with remote accessibility from any device with cloud access.
Budgeting with hosted access control offers more predictability than working with rooms full of aging equipment. While you may know the general age of your equipment and when it might need maintenance, breakdowns and shelf life can be difficult to pinpoint accurately, leaving room for costly and unexpected replacements and maintenance, plus breaks in service allowing for potential breaches in security.
Once your hosted access control service is set up, monthly costs are predictable, which makes budget planning easy. Eliminating the need for storage, dedicated servers and IT resources means that costs are considerably lower than traditional systems.
Next Steps
Working with critical data and property comes with its own level of responsibility, so it calls for its own level of security as well. In operations like medical and financial institutions, the health and safety of patients, staff and visitors is critical to everyday operations and much of that depends on the reliability of your access control and video surveillance system.
Working with an organization that can understand your security needs and integrate high-performing systems allows you to focus on the aspects of your business that save and change lives, resting assured that personnel, critical data, and controlled spaces remain secure. To speak with our team about the security systems that will best meet the needs of your business, contact us today.