4 min read
4 Signs It's Time to Switch to Hosted Security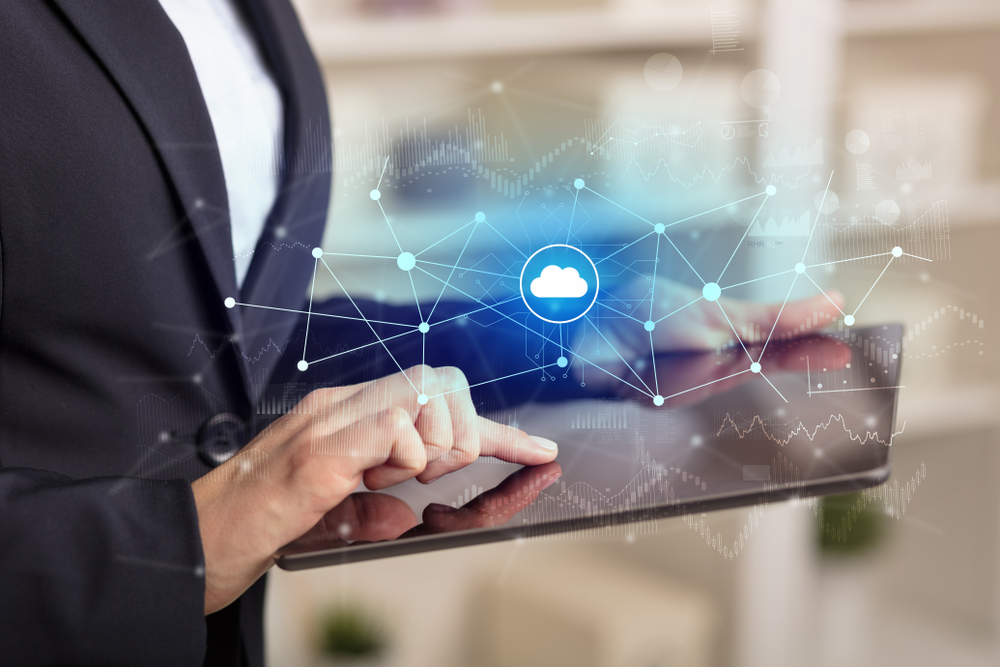 Wondering if hosted security is right for your business? Look out for these signals.
Hosted technology in physical security is rising in popularity. This includes hosted access control and hosted video surveillance, which operate through the cloud. These secure, simple, and customizable systems help businesses and organizations continue to run smoothly, often at a fraction of the cost of some on-site options.
With that said, it's also not necessarily the right move for every business — some love their on-site security systems or have specific company mandates that might not be met by cloud-based solutions. However, if these signs sound familiar, it's worth looking into hosted security solutions as a great option for your business.
1. You use the cloud throughout your other business functions
One sign that migrating to cloud security may be the right move for your business is if you find yourself using the cloud for various other business functions. Cloud services are commonly used for functions such as data storage and email. Once hosted services are already part of your daily business operations and the inner workings of your workflows, adding your security measures like access control systems, video streaming, and footage storage to the cloud is fairly smooth.
These systems can connect directly to your IP network, with no requirement for installing extra software or storing additional equipment on-site. With such ease of integration, many companies already using the cloud for other business operations often also opt for hosted security.
2. You're growing
Whether you're adding more employees to one location and need more usable space in your building or whether you're expanding to new locations, switching to hosted security is a great option. Utilizing physical security systems that operate in the cloud is one way to keep your staff, clients, and data secure without multiplying the amount of employee bandwidth, building space, and budget required.
If your team is growing and requires more work space, moving away from an on-site security setup can help free up some square footage in your building. Instead of housing an entire secured room full of monitors, housing racks, cooling systems and more, you can utilize only the necessary hardware like cameras and locks and repurpose that extra space into something more usable and revenue-generating.
Likewise, with on-site security, opening a new branch or location of your business used to mean you'd also need to invest in additional equipment, complete with a secure location for housing all of the associated hardware and another set of security staff to keep things safe and running smoothly at the new site. However, cloud security allows you to seamlessly extend your security systems to your new location by simply installing the required cameras and access control door hardware you'll need. No additional space or even extra staff required. Instead, security teams can monitor the new location remotely if needed, and all the same access control protocols and employee credential data can be smoothly accessed between locations.
3. You're short on security staff
Hosted security allows security teams to proactively and seamlessly monitor and control security details, no matter where they are in relation to the building. This means that small companies with multiple locations could easily operate with just a few members of security staff, since they could monitor hosted video footage in real-time without a member of staff having to be at each physical location. They could control aspects like remote locks and respond to breaches just as quickly as on-site staff could, but without duplicating every single role for each location.
Labor shortages have had an impact on many industries over the last year, yet security is no place to cut corners or skip important protocols. Hosted access control and video security allows for remote operation that provides freedom of location for security staff, cuts down on the need for much physical security personnel presence at each branch or location, and reduces required budget for staffing needs.
4. Your security technology is outdated
In addition to business considerations like growth and staffing, another motivator for many companies to make the switch from on-site to hosted security is the fact that security technology moves fast. Surveillance cameras from even a decade ago are markedly different from the ones coming on the market today. As modern hardware offers increased capabilities and integrations, and as old hardware eventually becomes incompatible with other aspects of the system, many companies find themselves facing the large cost of needing to replace all of their hardware.
The need to update and upgrade hardware often acts as a catalyst to switch to a hosted security system. In many cases, signing up for hosted security as a service also means access to updated hardware that moves faster and connects more seamlessly to remaining systems.
Transitioning to hosted security often offers a more affordable, flexible, reliable system. With more sophisticated and detailed offerings when it comes to monitoring and tracing, hosted security systems have become especially important as the workplace adjusts to post-pandemic changes and continued health protocols. In addition, server redundancy translates to backup systems and a decreased likelihood of any downtime in your ability to monitor access control incidents or view video surveillance footage.

Of course, hosted security also comes with an even greater need for very tight cybersecurity and an intentional effort toward converging physical and cybersecurity measures. If you're curious about transitioning to hosted security or if you have questions about the process, we're here to help. Get in touch today!